Patient Events
Ask the Expert – Your Questions Answered – With Patricia Meegan, DPT
Date :
May 13, 2021
Location: Online
Time: 7:30PM ET
Expert Speaker: Patricia Meegan, DPT
Topic: Manual Physical Therapy for the Head (proper alignment of head and neck)
Please submit your questions to mpoppe@bobbyjonescsf.org. Patricia Meegan, DPT will review all submitted questions and will answer as many as she can.
Once you have registered, you will receive login instruction in your confirmation email.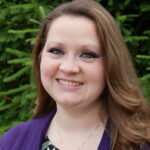 Patricia Meegan, DPT